Just as spinach gave Popeye the muscles to bop Bluto on the head, breakfast lends us all the get up and go we require to face a day's work and still have the beans for that game of squash in the evening. We are currently in the midst of National Breakfast Week, a week long awareness drive that highlights the importance of a healthy and nutritious daily breakfast.
To help get your day off to a hearty, if not healthy start, we have picked five of our favourite brekkie destinations from Bath's ever-expanding menagerie of eateries.
White bread or brown? Scrambled, poached, fried or boiled? Who serves the best breakfast in Bath? Join in the conversation with us on Twitter and Facebook.
---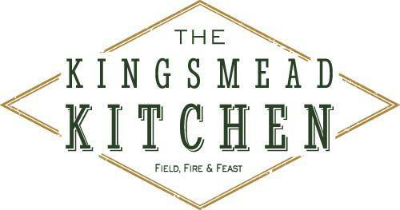 1. Kingsmead Kitchen
Kingsmead Square
www.thekingsmeadkitchen.co.uk
Photo credit: instagram.com/fieldfirefeast/
Formerly the Jazz Cafe, this recently re-styled restaurant is renowned locally for its generous breakfasts and expertly made coffee. Ingredients are grown and reared on the family farm in Wiltshire, so you can be confident that your meal is fresh, local and of very high quality.
Start your day with: Shakshuka. Kingsmead Kitchen offers magnificent fry-ups, of course it does, but for something a bit different try these baked eggs in a spiced tomato sauce with feta and sourdough.
---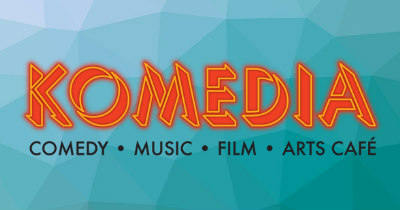 2. Komedia Arts Café
Komedia, Westgate Street
www.komedia.co.uk/bath/arts-cafe
Photo credit: komedia.co.uk/bath/arts-cafe
Head chef Tom Davey trained at Hugh Fearnley-Whittingstall's River Cottage Canteen, which previously occupied the site where the award winning Arts Café now stands. Many of the values synonymous with River Cottage can still be recognised – an emphasis on freshly prepared food and locally, ethically sourced ingredients. For those who are late to rise in the morning, their brunch, nominated for a Bath Good Food Award in 2015, is served from 11am; vegetarians and vegans are well catered for on the menu.
Start your day with: Smoked Haddock Eggs. The café sources its fish from Wing of St Mawes, a family run Cornish company providing fresh fish caught by local fisherman. The smoked haddock is grilled and served with poached eggs and homemade hollandaise sauce.
---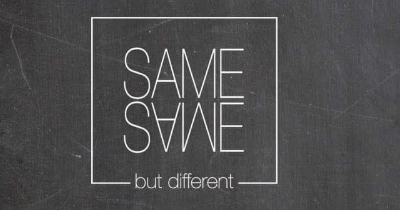 3. Same Same But Different
Bartlett Street
www.same-same.co.uk
Photo credit: facebook.com/same-same-but-different-132806240099937
This family-run restaurant has gradually garnered a spectacular reputation amongst locals for inventive, high quality food, with their lunch and dinner tapas menus proving especially popular. Same Same But Different also offers outstanding breakfasts, with a varied menu offering everything from a Full English to their specialty – perfectly cooked, fluffy poached eggs.
Start your day with: Eggs Picante. Same Same offer poached eggs done several different ways, but this correspondent favours them served with bacon, spicy chorizo, melted cheese, tabasco and hollandaise – all atop a toasted muffin.
---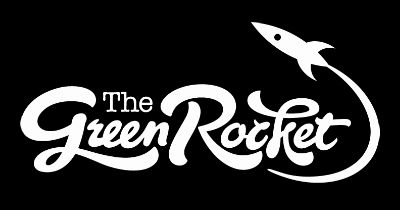 4. Green Rocket Café
Pierrepoint Street
www.thegreenrocketcafe.co.uk
Photo credit: thegreenrocketcafe.co.uk
The traditional English breakfast is usually the preserve of the carnivore – bacon piled onto bangers, chased down with black pudding. How refreshing, then, that Bath should have such an inventive exclusively vegetarian restaurant that offers some of the best breakfasts you could wish for – carnivorous or otherwise. Their freshly made, spectacularly colourful smoothies make a wonderful accompaniment.
Start your day with: Monster Veggie Brekky. This antidote to the traditional fry-up includes homemade baked beans, skin-on sauteed potatoes and herby sausages… and much more. The dish can be produced both gluten free and suitable for vegans.
---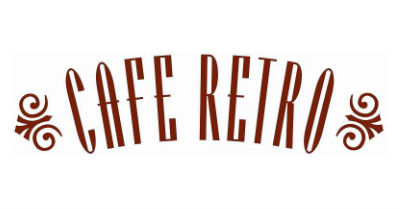 5. Café Retro
York Street
www.caferetro.co.uk
Photo credit: caferetro.wordpress.com
Café Retro has been offering delicious breakfasts in Bath for more than 20 years, and its menu includes all of the classic dishes that would be found in a quintessential vintage café, with the odd trans-Atlantic and continental influence also apparent. Stacked pancakes with streaky bacon and maple syrup rub shoulders with eggs benedict and croque monsieurs.
Start your day with: The Big Breakfast. There is a time and a place for the indulgent, satisfying treat that is the Full English breakfast, and that place is Café Retro. Their Big Breakfast offers everything you could ask for from a Full 'Ish – back bacon, locally sourced sausages, black pudding, egg, hash browns, beans, tomato, mushrooms and toast. Once consumed, sit back in the satisfying knowledge that you will not need to eat anything else for the rest of the day.
---
These five breakfasts should be enough to satisfy even the greatest of appetites, but it is of course not an exhaustive list – Bath has too many superb delis, cafés and restaurants to be able to mention them all. If we have omitted your best brekkie, please let us know on Twitter and Facebook.
These locations have been added to the Reside Map of Bath, which plots all of the sites of interest that are mentioned in our blogs. Why not have a use it to guide yourself around the city?
---