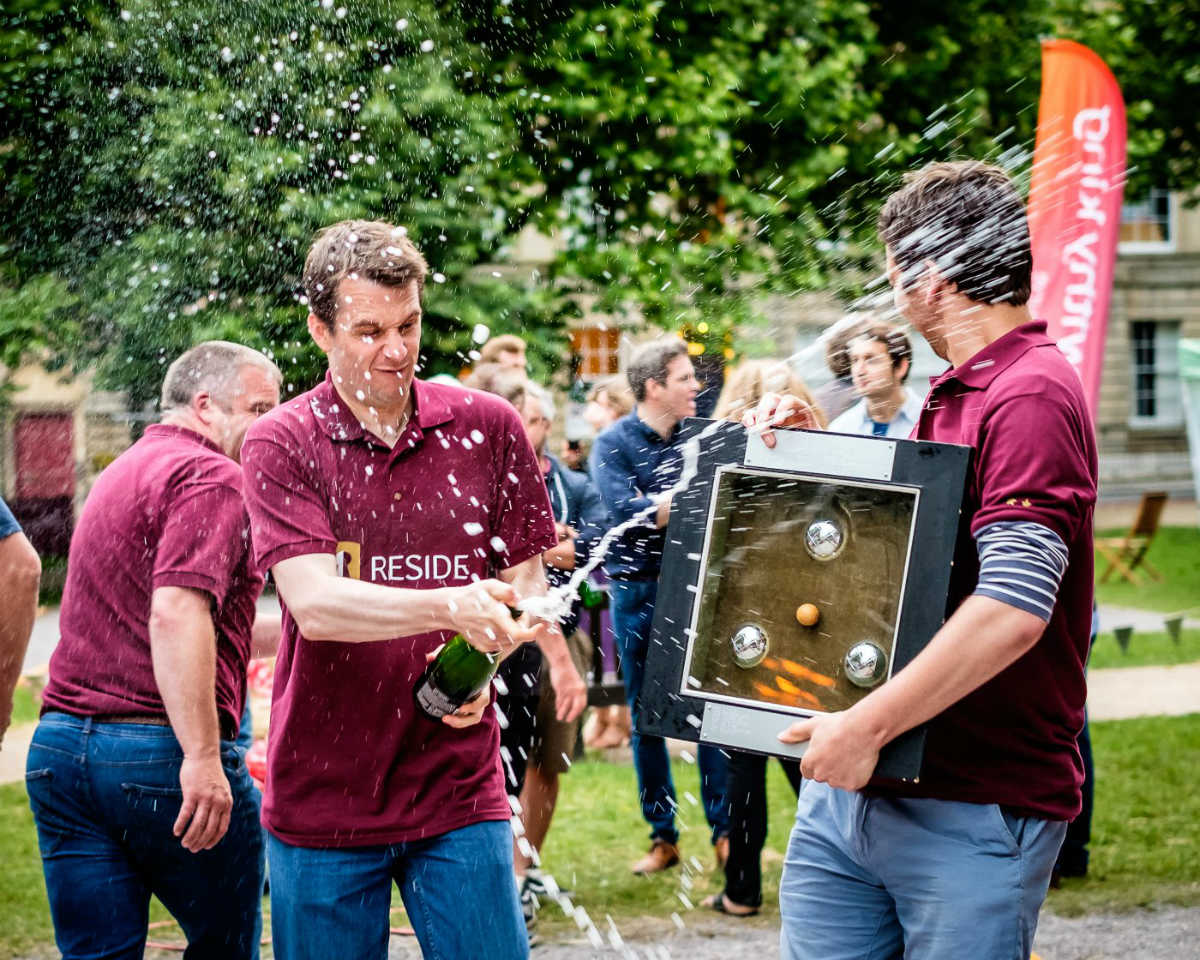 The perennially popular Bath Boules tournament returned to Queen Square this year, along with its customary cornucopia of fancy dress, frivolity and fizz.
The Reside team, who won the competition in 2014 and 2016, arrived in the knowledge that no team had ever carried home the trophy two years running.
Ten grueling boules matches later, history was in the offing as Reside found themselves in the final against the charming Grandad's Lads. Having taken an early lead, Reside came perilously close to allowing the game to slip away, but an 11-8 victory was finally secured in the fading light of dusk.
Reside has been a proud sponsor of Bath Boules since 2014. Last year's tournament raised a staggering £41,424.58, which was donated to a variety of local charities.
The boules weekend has rightly become a hotly anticipated fixture in the city's social calendar, and it is a pleasure to return each year to see friends old and new. Our thanks go out to the team at Bath Boules & Media Clash for arranging another spectacular event.
Photos courtesy of Chris Daw Photography: http://chrisdawphotography.com/
---