The UK Government has extended the rules for domestic smoke and carbon monoxide alarms within all rented accommodation in England.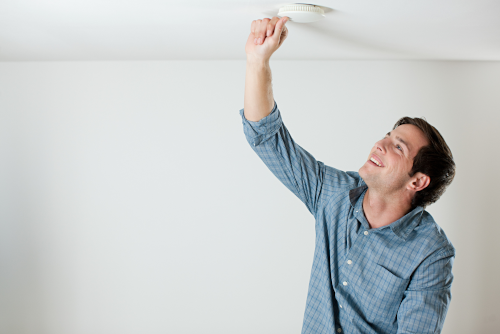 Following parliamentary approval, it will soon be mandatory for landlords to repair or replace smoke and carbon monoxide alarms once they have been informed that they are faulty, although testing throughout the duration of a tenancy will remain the resident's responsibility.
Landlords will also have to ensure a carbon monoxide alarm is installed in any room containing there is a 'fixed combustion appliance' (including a gas boiler). Where a new appliance is installed a carbon monoxide alarm will be required to be installed by law. Gas cookers appliances are excluded from the new rules.
The most significant changes are:
carbon monoxide alarms will be mandatory in rooms with a fixed combustion appliance, excluding gas cookers
carbon monoxide alarms will also be mandatory when a new heating appliance is installed, excluding gas cookers
landlords will have to repair or replace alarms when a tenant reports that they are faulty
"The revisions to the smoke and carbon monoxide detector regulations are both welcome and necessary to improve tenant safety.

"Private landlords have been required since 2015 to provide working smoke and carbon monoxide detectors where applicable in rented property, and the extension of the regulations to encompass gas boilers is a sensible amendment."
Timothy Douglas, ARLA Propertymark
No fixed timescale has yet been set, but the government has confirmed it will amend the Smoke and Carbon Monoxide Alarm (England) Regulations 2015 as soon as parliamentary time allows.
---

With landlords now needing to comply with nearly 170 pieces of law, it has never been more important for your tenancy to be managed by a knowledgeable, professional and regulated agency. 
Reside is an award-winning independent letting agent in Bath. Please get in touch if you would like to discuss any aspect of letting or managing your property; we would love to hear from you.

---